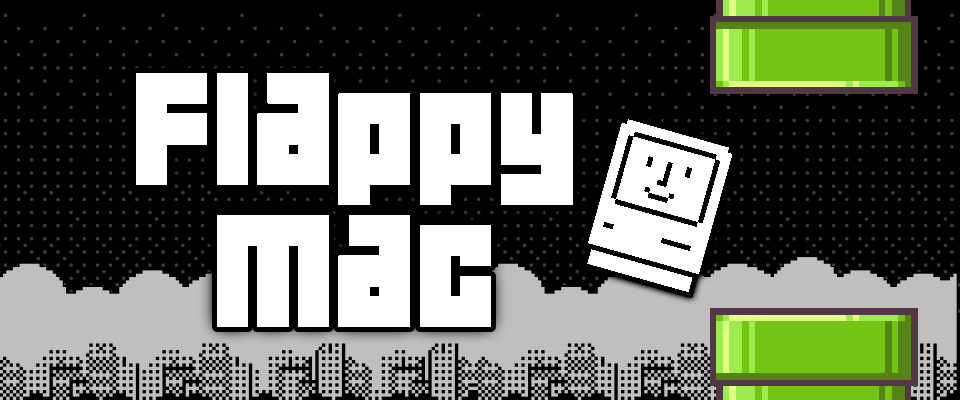 Flappy Mac
A new version of Flappy Mac for Classic Macintosh has been released!
What's new in version 1.1?
In this new version of Flappy Mac I've increased the framerate and adjusted the speed and jumping mechanics. I've also made some tweaks to the way it runs on the oldest 68000 Macs that give it a MUCH more consistent playing experience. Make sure to uncheck the "Enhanced Framerate" box in the options if you're using a Mac Plus, SE, or Classic.
FULL LIST OF CHANGES:
- New "Enhanced Framerate" mode for Macs with a 68020 or better

- New default mode designed for slower 68000 Macs

- Gameplay speed tweaks

- Jumping tweaks

- New About box

- Bug fixes
If anyone has any problems with this version please do let me know. The original version is still available on the game page if you prefer that version.
Files
Flappy Mac 1.1 Bootable.dsk - Bootable Image for Mini vMac
588 kB
Feb 09, 2022
Flappy Mac 1.1.sit.bin - Stuffit File for Real Hardware
223 kB
Feb 09, 2022